Lake View Cemetery in Cleveland contains more than 100,000 graves, including those of presidents and business giants. Nevertheless, its most striking marker can be a disturbing statue, known as the Haserot Angel. This is a bronze sculpture of an angel guarding the grave of Francis Haserot at Lake View Cemetery, Cleveland, Ohio. Sculptor Herman Matzen created it in 1924.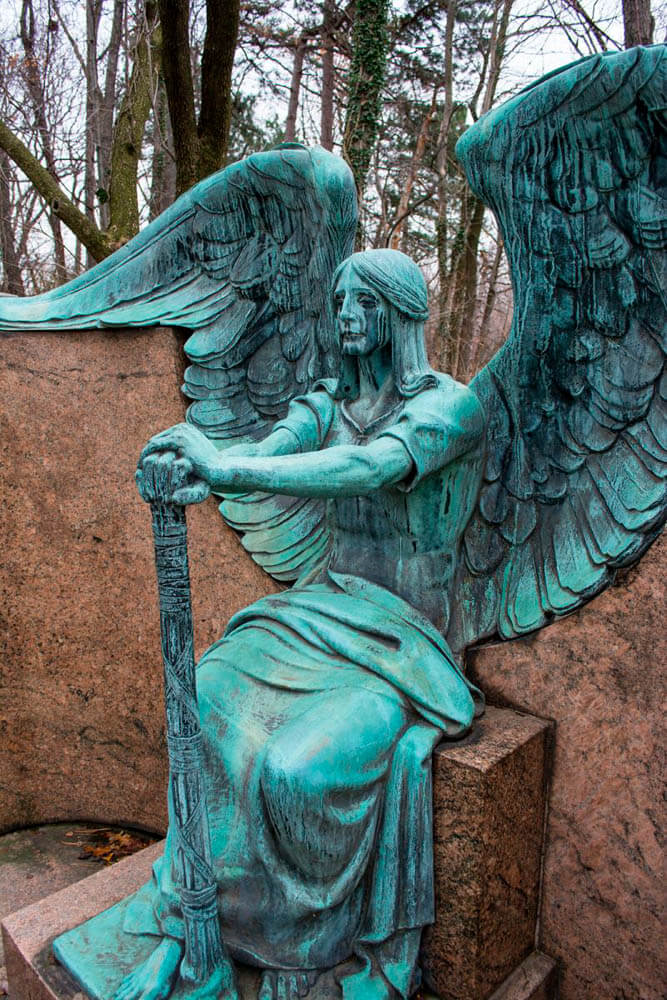 In fact, the name of the Haserot Angel sculpture is "The Angel of Death Victorious". This unshakable life-size bronze angel sits on the marble tombstone of entrepreneur Francis Haserot and his family. His wings are stretched out, and he looks straight ahead, holding an inverted extinguished torch, which means that the symbol of life has been extinguished.
Nevertheless, the most striking feature of the statue is the way the death guard cries with black tears which literally pour out of his eyes and drain down his neck. It is noteworthy that these "tears" appeared over time as an effect of aging bronze. Black streaks in a combination with sculptural work look really impressive. As a result, the sculpture is often called the Weeping Angel.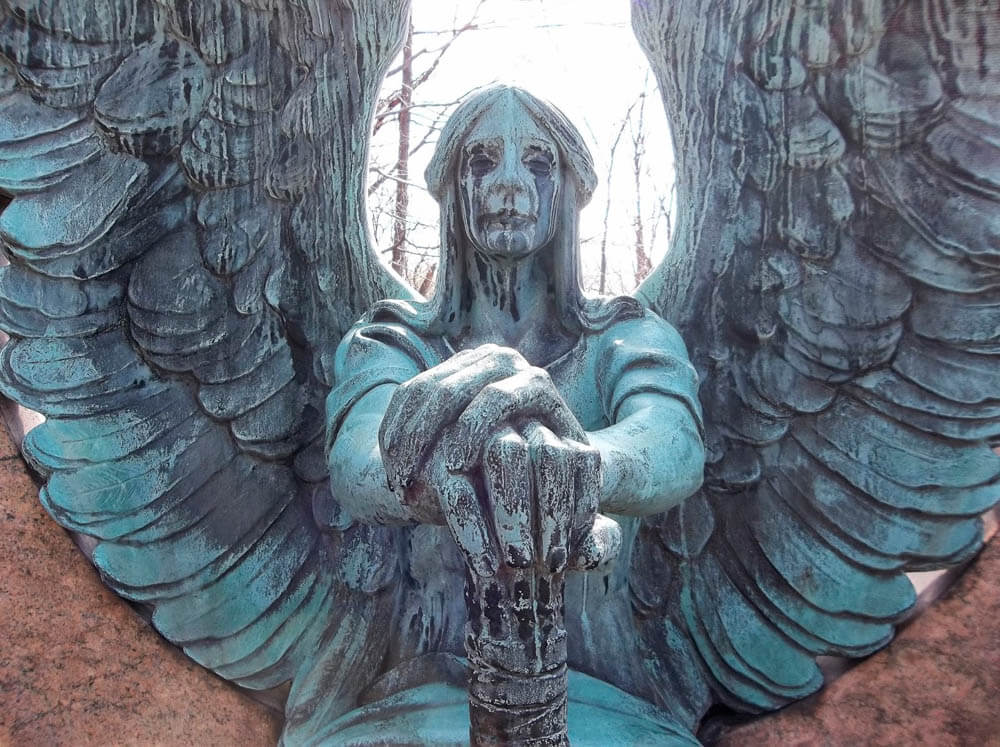 Although Lake View Cemetery has an area of ​​280 acres, many visitors do not find this melancholic guard at once. Despite the fact that the sad appearance of the Haserot Angel, undoubtedly, frustrates and prompts to think about the transience of being, it is also indisputably beautiful both in its design and sculpture technique.